Interview: Short Capone (812 Souljaz)
Short Capone und seine 812 Clique waren mit die Ersten, die Jeffersonville, Indiana auf die Raplandkarte brachten. Auf die Releases von 812 Faculty folgte die Spin-Off-Gruppe 812 Souljaz sowie diverse Solo- und Seitenprojekte, bevor sich die Spur in den frühen 2000ern plötzlich verlor und jahrelang überhaupt nichts mehr zu hören war. Das hat sich vor einigen Monaten geändert: neben Reissues von Lokal-Klassikern wie "The Quarter" und "No Love" ist seit kurzem auch Shorts neues Album "S:101″ erhältlich. Und für die nahe Zukunft hat der Mann noch jede Menge mehr in Planung – wie gehabt natürlich über sein eigenes Label Lay It Down Records.
Tell me about the year 1996 when you dropped the first 812 Faculty album. How do you remember the rap scene in Jeffersonville?
Man… that was minute ago. But yeah, pretty much everybody on the very first 812 album "Midwest Maddniggaz" – that was the rap scene in the city at the time. You had different sets of cats hitting the lab and putting songs down and one day we was like let's put some of these songs together and do this. I mean we all reppin.
Did you have any local predecessors?
As far as predecessors, me personally it was my OG homie. Went by Cool Slick at the time. Showed me that we could do it here like anybody else. Cold wit it!
How did the 812 click come together?
Like I said. Everybody was going to the stu and laying down fire. So we was like let's stop just recording and actually put something out. Everybody reppin the city the 812 area as a whole. We support and listening to all these other cat's ghetto stories – let's give ours. We put it together. Went to press, hit the streets and took off from there. I think a little faster than expected. It was on from there.
Did you have any releases before the compilation? Like tapes, promos…
Can't say we did. All we had was tapes of our music we would listen to and let people hear every time we got a chance.
What were your musical role models at that time?
Let me see… Who I listened to an looked up to back then. Cool Slick like I said opened my eyes, but Master P and No Limit, Scarface and Geto Boys, I mean E-40 and all the Bay Area rappers. Not to mention NWA and all those cats. Man I could go on for days. We listened to almost everything from everywhere. It was a good time for rap.
Since it's not credited: who produced the 1996 compilation?
My dude AK produced those tracks.
Which one of your classic releases from the 90's means the most to you?
I would have to say "Midwest Madniggaz" cause that lit the fire.
Is there a special story behind one of the songs that you would like to share?
The song "Penitentiary Chances" featuring Playa Bob and Rappin-4-Tay [editor's note: released in 2000 on the compilation "The Real Deal"]. He had flown in. Went over to the studio just to meet him and we ended up recording that song. It was a surreal feeling like, this somebody you and your homies have listened to and seen on TV with Tupac. And we sitting here, popping bottles, blowing clouds about to put together a banger. Let's ya know shit's real. It was cool though.
The years 1999-2000 were like a turning point for the label, it became very professional. Tell me how you changed your approach to business at that time.

Yes. We sat down and figured that it was time to make sure all the business tight. We had missed a couple deals because it wasn't. But as far the features… man, let me say you meet some real cats on the road pushing your music. And networking with dudes from different places but doing the same thing. Plus it gives everybody an opportunity to expand their fan base. The approach is just about the same. Just add blending the digital world with it. You have to be versatile.
You announced a couple of releases back then like your own album "Blockballin'", Killa-O's "Money & Drama" or E.P.S. – Point Boyz. Do these albums exist?
No, unfortunately those albums didn't happen. We do have a couple of unreleased, straight street releases and new music being worked on as we speak.
What happened in the early 2000s? Why did you stop putting out music?
You know. Living that life. And with that you get good and bad. Had to go on a little vacation for it.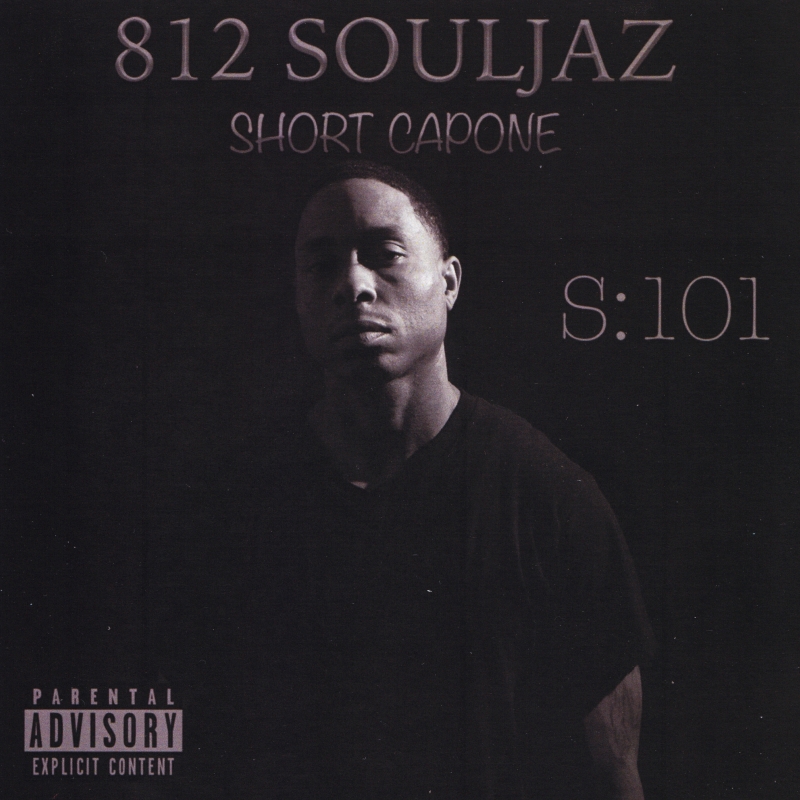 You made a comeback recently. What can listeners expect from your new CD "S:101″?
That straight grit. Tell it like it is, F' it type of attitude. Got a couple inserts from oldschool players, hustlers and gangsters. I just wanted to throw something out to warm the streets back up a little bit. Got features from M1, Sang, Pump and a bonus track from 900 Kali…
What made you re-release the first three releases from LID Records? Did you get alot of requests?
Man, you're exactly right. We kept getting requests, so we had to go back to press and put them back out there. I just went ahead and dropped the three. We'll give the "What" video from the 812 Souljaz' "How We Livin" album shortly.
What else do you have in the pipeline?
I got "S:102″ on the way. 900 Kali "Street Medication" which is available now with part 2 in the works. Then we have C Payne about to drop, Gab, Murda Meech, Padder, LID Reloaded, Highstyle Production Connected compilation and more projects line up. Be on the look for several videos coming soon, too.