OUT NOW: Emcee Cooler – 12 Dayz Before Prison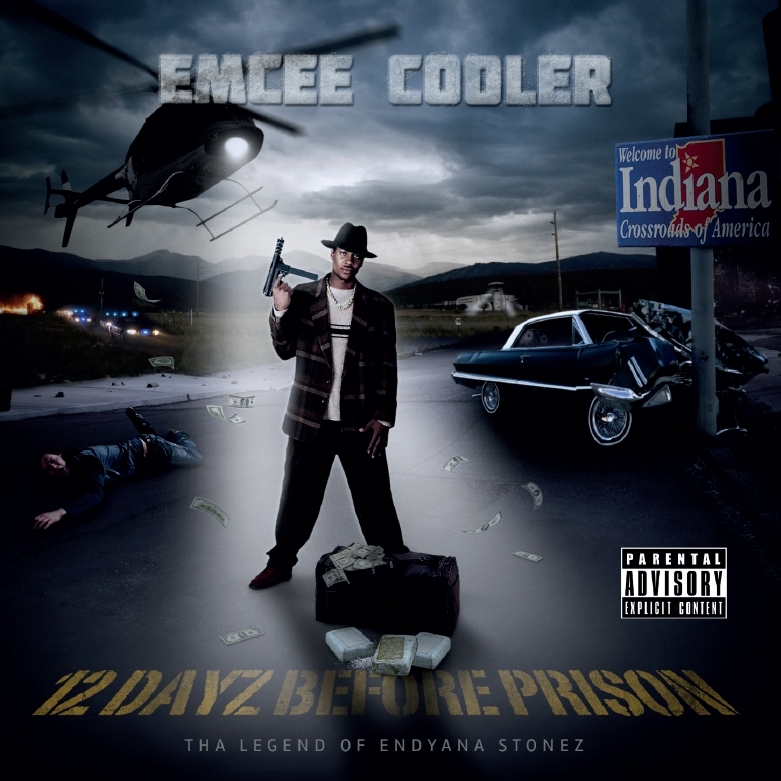 Emcee Cooler – 12 Dayz Before Prison
(2016 / UGRAPMUSIC)

1. Swingin On My Thang feat. Big C
2. Hustlin' Handz
3. Til The Sun Come Up
4. Niggaz Iz Snitchin'
5. Would U Die 4 Me
6. Midwest Niggaz Go feat. Tramacyde Tha Snitch
7. Gangstaz Rule Tha World feat. Capp Dillon & Tramacyde Tha Snitch
8. Riches Ova Bitches feat. Freestyle
9. Have U Ever Been To The Fort
10. Competition Ain't Shit feat. Tramacyde Tha Snitch & Fontaine Game
11. Yay Boyz
12. Up Here In Tha Midwest
13. Hocus Pocus feat. Capp Dillon
14. Microphone Gang Bang feat. Big C
15. Dandalionz In Tha Ghetto
Previously unreleased songs, recorded in Fort Wayne, Indiana between 1992 and 1999
Featuring:
Big C (Midwest Monopoly)
Tramacyde Tha Snitch (Hell Razor)
Capp Dillon (S.P.L.I.F.F. Crew)
Freestyle
Fontaine Game
Emcee Cooler is the crack game made flesh. A chef in hell's kitchen. The black market Walgreens of the ghetto. His music takes you down into the dungeons of federal prisons and to the mountain tops of cold cash. This is street wisdom. Each verse of every song is saturated with crack and laced with hustlenomics from the advanced class of life applied.